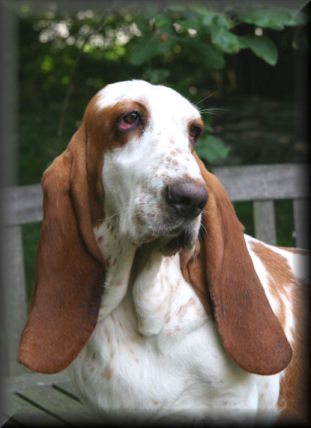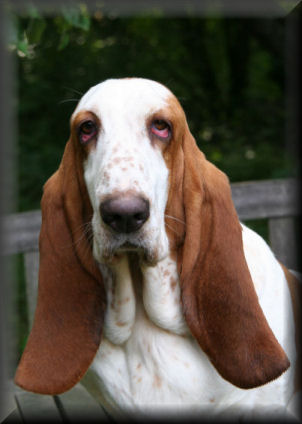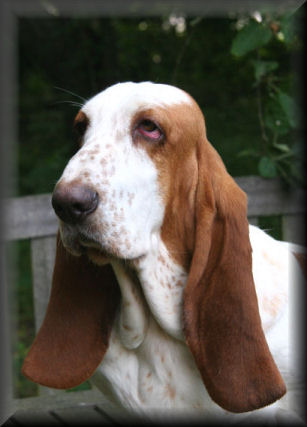 Here you see our darling Alba. Well, to be true she is not owned by us anymore, but she will always be very dear to our hearts.
In November 2007 she moved to her new family, Susanne & Bjørn Vestergaard. Her new family had just lost their Basset Hound
male Benoit's Pafko af Marke Mølle - called Hubert, and life without a Basset in the family mist, were very hard for them. So at
first Alba went for a weekend-visit, to see if the surburban-life in Kokkedal was something for a country-girl like her. As no
surprice to us, she fitted right in, and she enjoys very much her new life.

We want to thank Susanne, Bjørn, Morfar, Mette and Christian for being such a loving and carring new family for Alba.
We miss her so much, but know we could not have given her to a better family than yours - we know she adores all of you.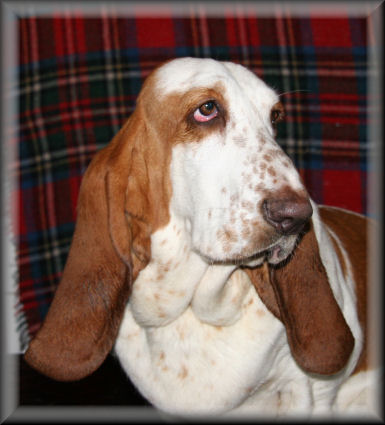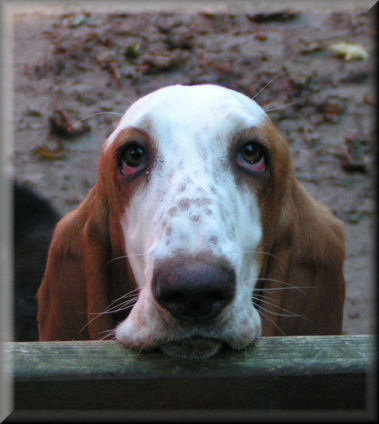 Alba was born in Norway and is the daughter of Benoit's Vega af Marke Mølle & Burnvale Jago owned by kennel Skin Deep.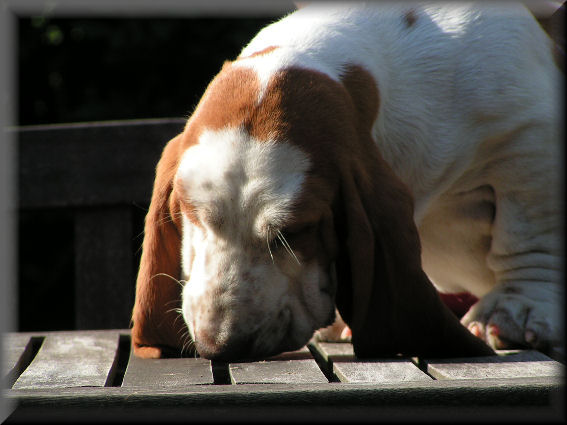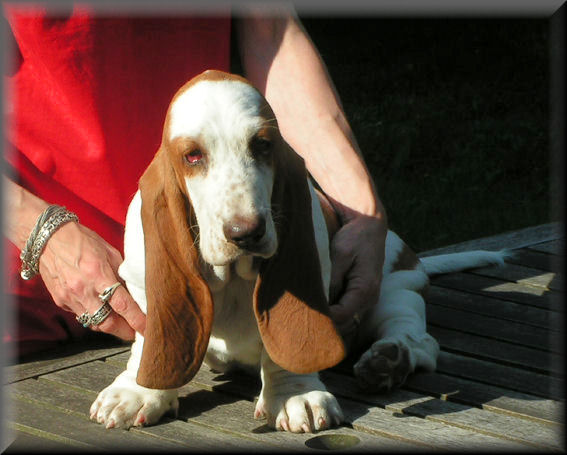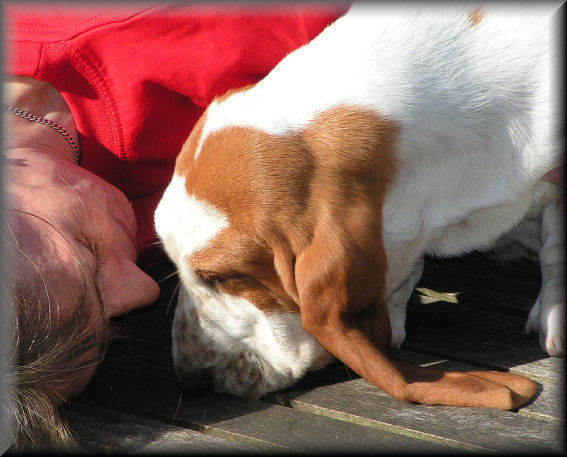 We choose the name Alba for her, because her father is from Scottland. Alba was the first name for this part of Great Britain.
Furthermore we thought is was a rather cute name for a little girl. If you wonder about the name Jedburgh, i can tell you that as
being born in the "J"-litter at kennel Skin Deep, all the puppies of this litter is named after a the old Jedburgh Castle in Scotland.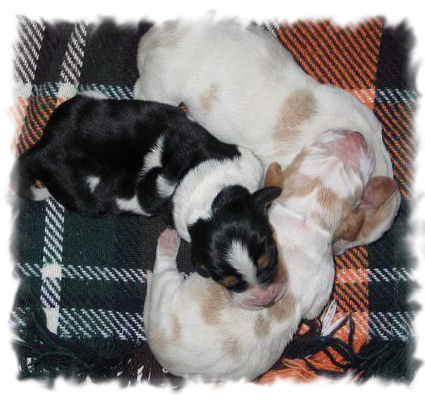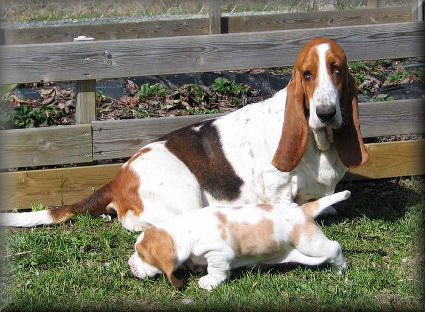 Here you see Alba as a newborn together with her litter-mates. The "black one is her brother, Skin Deep's Jedburgh Falcon.
"Alba" is using her sister as a pillow, and her name is Skin Deep's Jedburgh Jillian.
On the next photo you see Alba together with her mother Vega, and below 3 photos of Alba from when she was 5 weeks old.