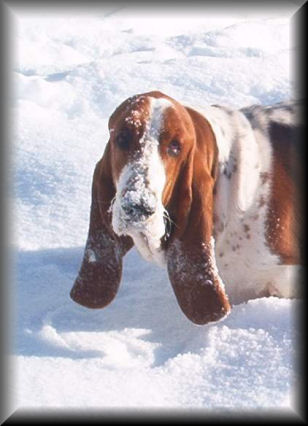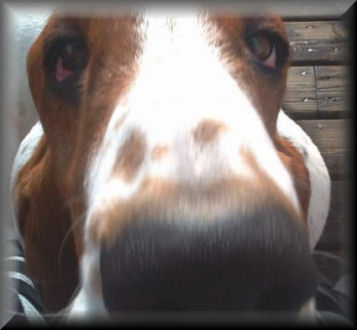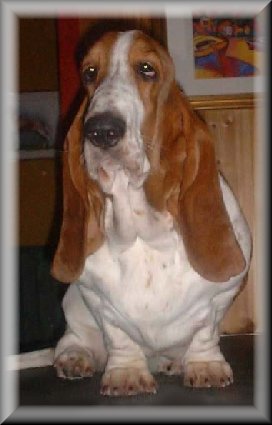 This is Vega, our evening star. She was born in our kennel and stayed here for 7 month because of the quantine rules for import of
dogs to Norway. She was going there to live with her father "Sydney" from Australia at Kennel SkinDeep in Norway. Here she had a
very sucessful show carreer and became the mother of 4 puppies. After 7 months here in our kennel it was so hard to say goodbye,
and that is why we feel so lucky to have the good fortune to welcome her back to our kennel in the end of October 2005.

We plan a litter with her and our male "Pampas" from Argentina, in the beginning of 2005.
After that, she will retire here in our home and be a much loved member of our Basset pack.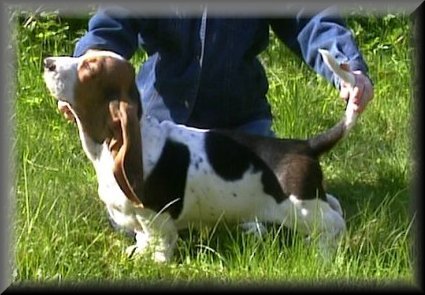 Here you see Vega as 1 week old and as a 14 weeks old puppy!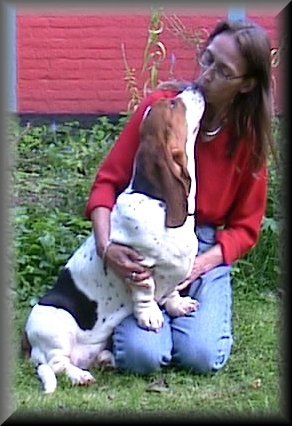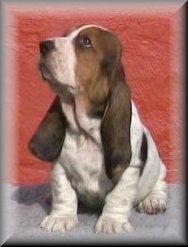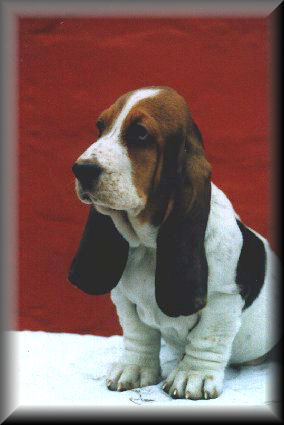 Vega kissing "mom" at 7 monts old, 6 weeks old and at 9 weeks old.
We thank Marit so much for letting us have Vega back,
- and dear Vega - we look so much forward for your return to Denmark!