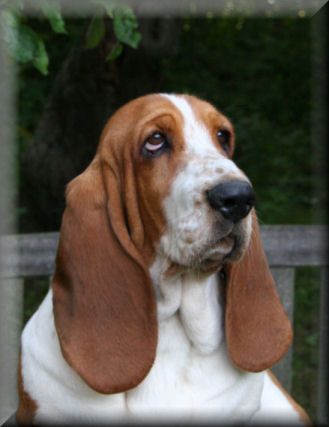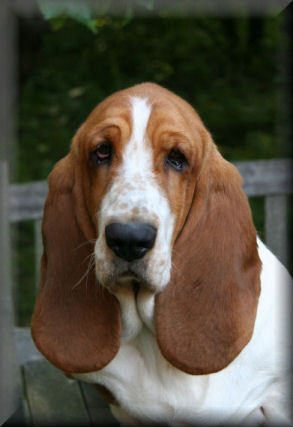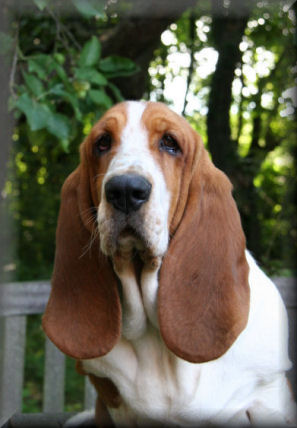 This is our Wadanya - or "Adanya" as we call her, due to the fact that this name means "her fathers daugther" in Nigeria, Africa.
As she is the daughter of our male Tomster, we thought it was such a perfect name for her. However our Czech friends at kennel
Bohemia Horrido name their litters by the alphabet and this was the W-litter. We found good solution together and her official name
became Wadanya.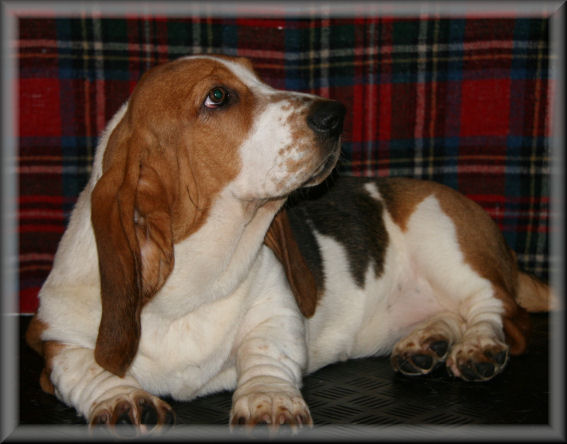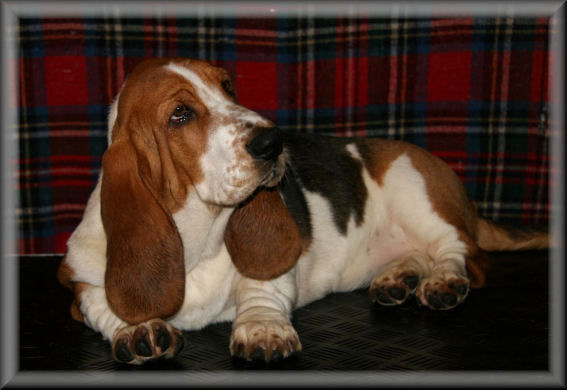 Adanya is a cute and sweet bitch with a lovely temperament. She is a happy and funny little girl, and has settled well in her new
family here with us. She have made friends with everybody and is enjoying live with her new pack of Bassets. We are so satisfied
with her and love her so much.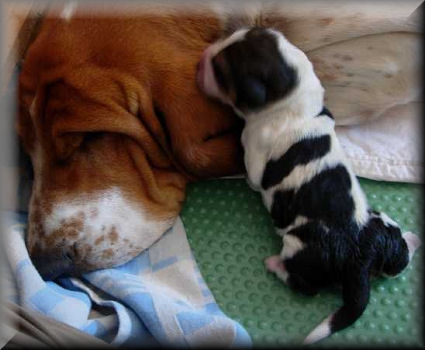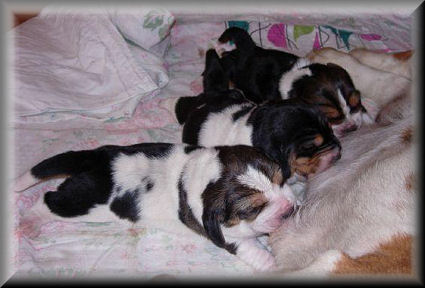 You see Adanya here as a newborn with her mother Victoria and in front with her two siblings, sister Wannabe
and brother Winston.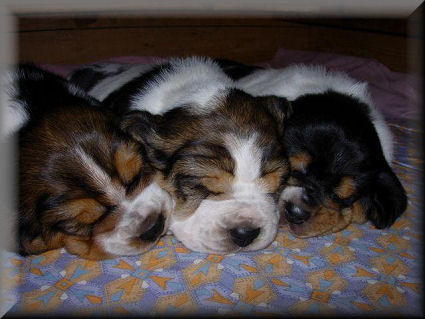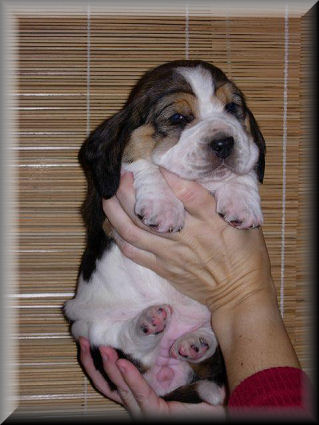 Here is a photo of Winston, Adanya and Wannabe, and one of Adanya - from their were 18days old.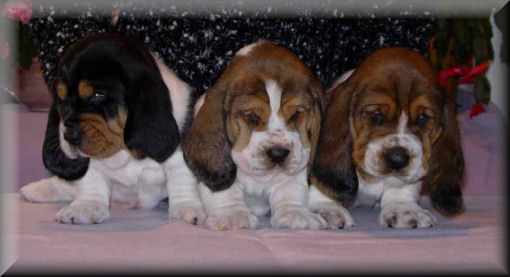 Adanya in the middle between Wannabe and Winston, when the puppies were 1 months old.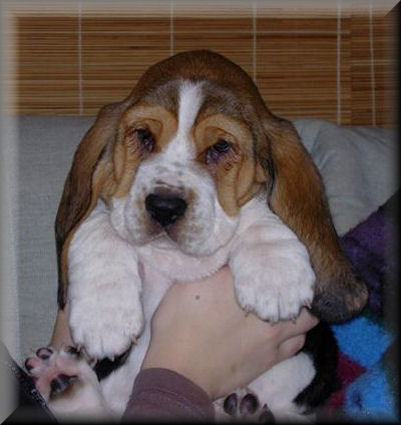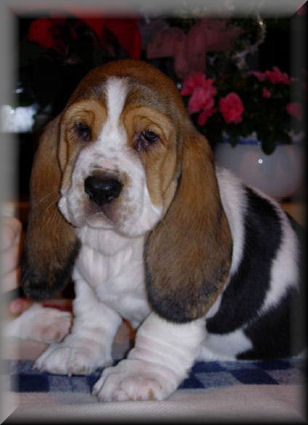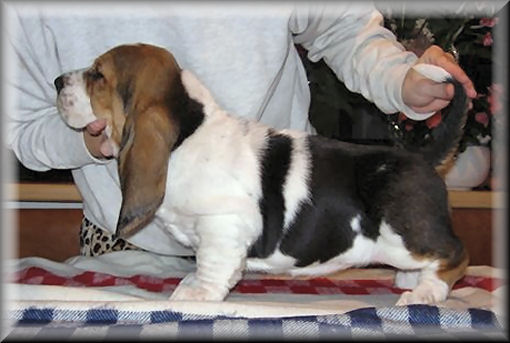 Here you see 7 weeks old Adanya.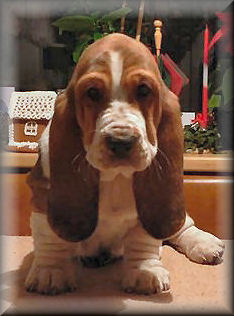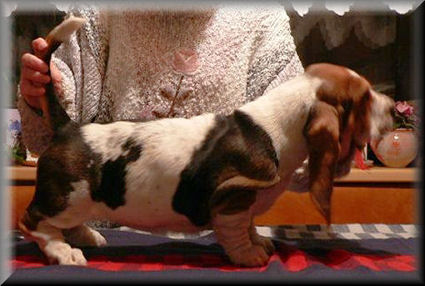 Adanya 10 weeks old