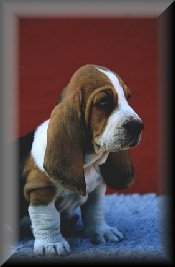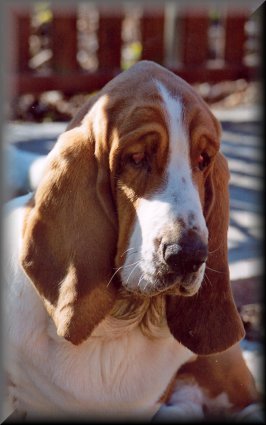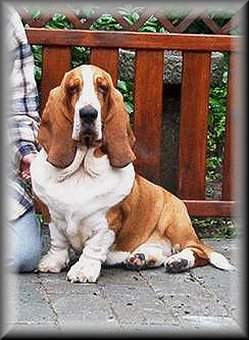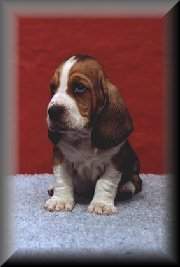 Ubbe is from the first litter born after we moved to Marke Mill. He is a loveable long big boy, with an expression like a
mix between his father Joppe and his grand father Misha. He likes to go to shows and obedience training, but if we
bring the love of his life, Gathe, it is extremely difficult for him to concentrate. He just have to be near her, and easily
jumps 80-90 cm just to be by her side. He is a still just a young boy, in fact still very much just a big baby!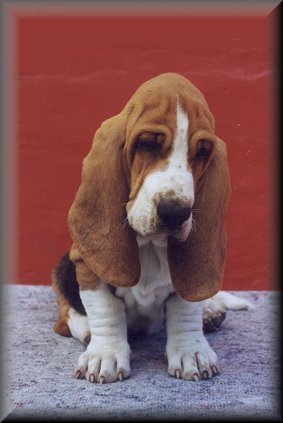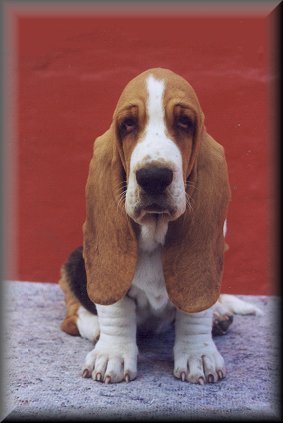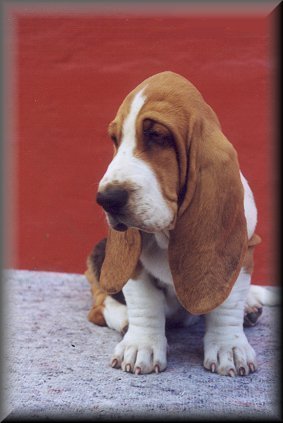 Ubbe 13 weeks old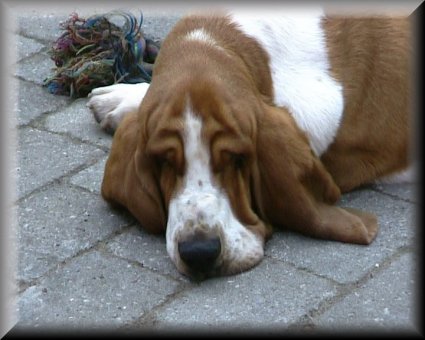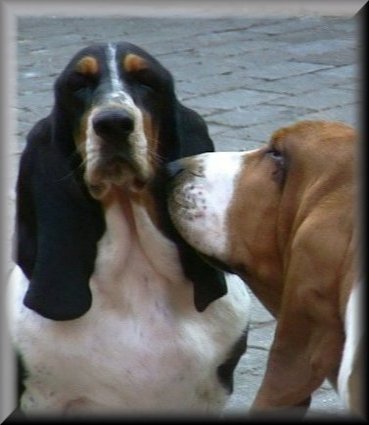 Ubbe taking a nap - and Ubbe kissing Gathe.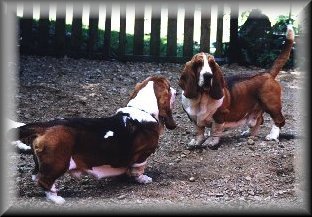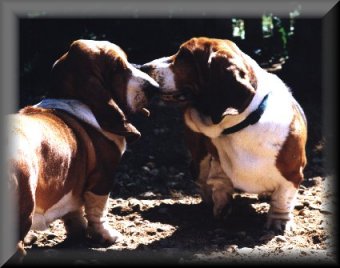 Ubbe with his brother Hoke, playing in the yard.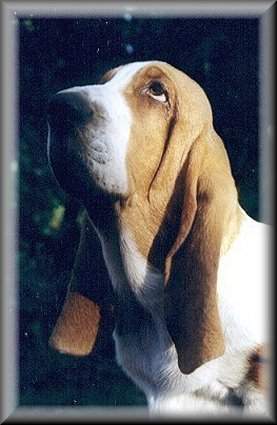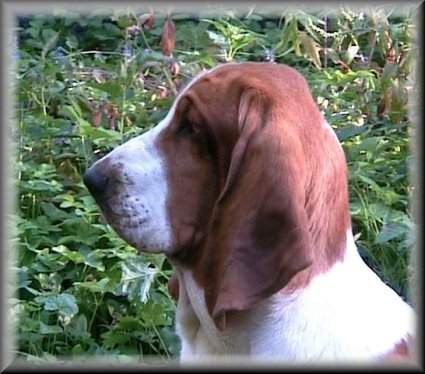 "Ubbe" at 4 months and 1 1/2 year old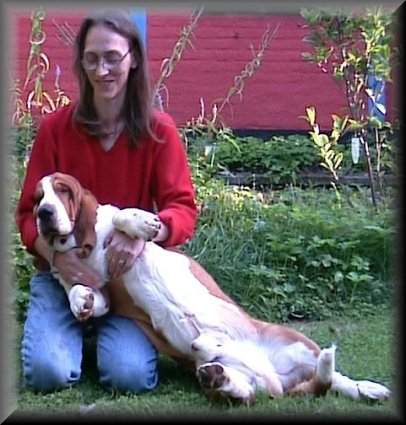 "Ubbe" & Mum