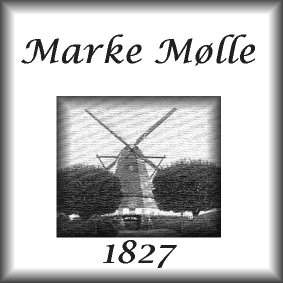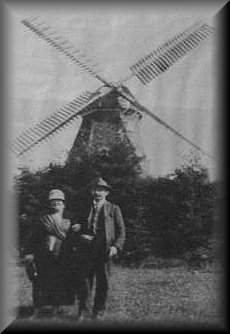 There has been a Mill in this area since 1720. In the beginning it was a stub-mill, but in 1827 the old wooden mill burned down,
and a new mill was build the same year. It was build near the old place, but on a small hill top and was of the Netherlands type.
Through all these years there has been several owners of Marke Mill, among them even two estates: Aggersvold and Lerchenborg
estate. Several years back the Mill was closed down, and today there is only the lower part left of Marke Mill. When the mill-house
was rebuild in 1950, parts from the old mill was used to make this a rather unique and special house, with lots of soul and
atmosphere. We bought Marke Mill in the summer of 1999. Our dream is, that we one day will be able to restore Marke Mill to
how it looked back in 1827. That would take a major reconstruction and a fortune, and could only be possible if we were
lucky enough to win a huge amount of money. We probably never will, as we never gamble - but there is nothing wrong with
having a dream! Meanwhile we just enjoy this old place, surrounded by a wonderful garden - with lots of room to breath,
for man and beast!!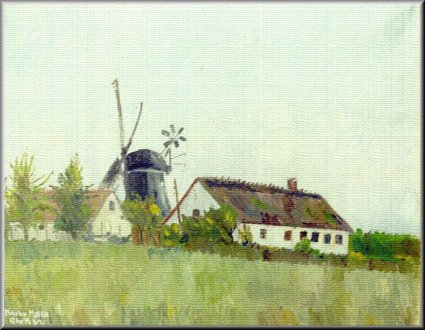 Marke Mølle 1937 Painting by Chr. K.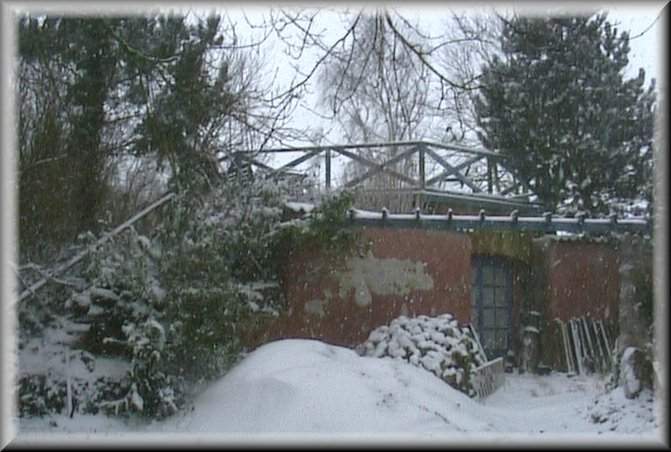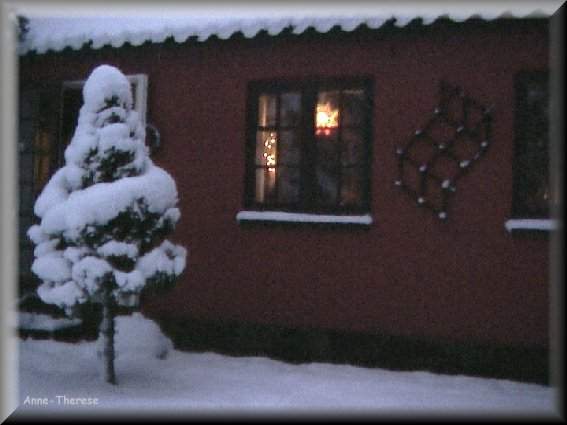 The remains of the old Marke mill and the mill-house and garden at Christmas time 2001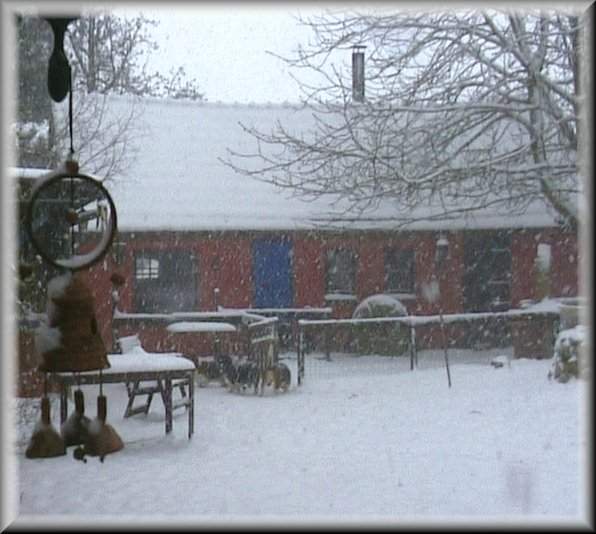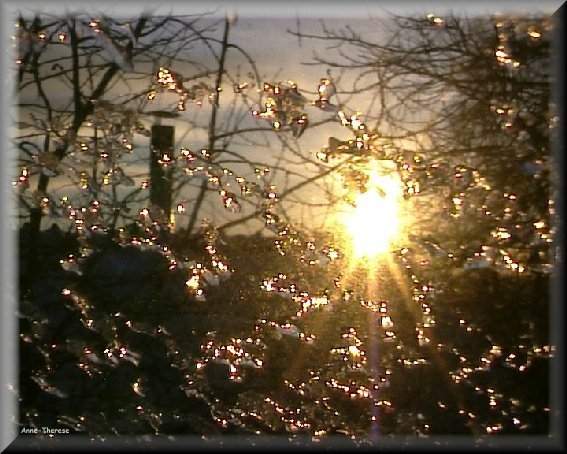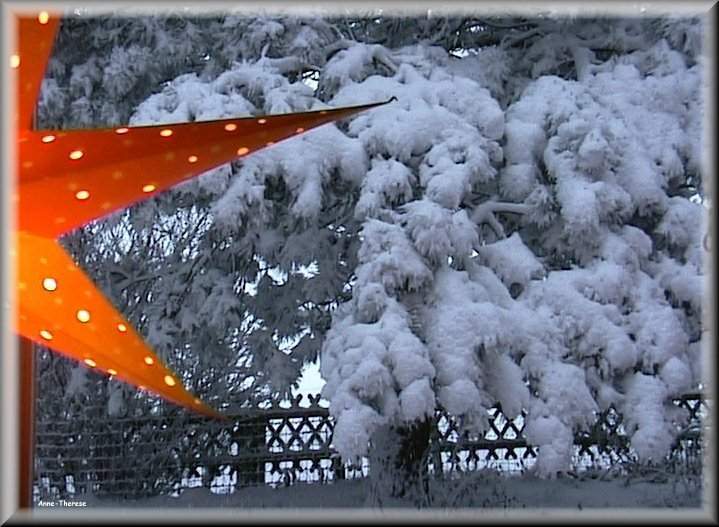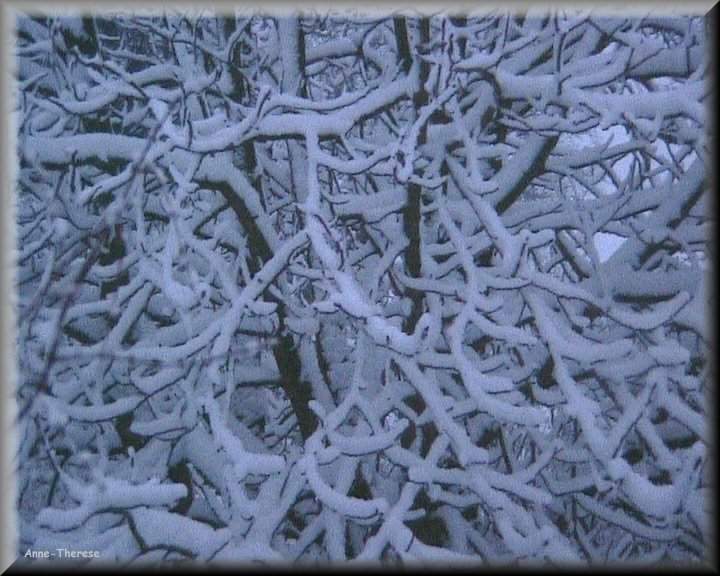 When all is white and covered with a thick lawyer of snow, you can hardly imagine it ever be spring and summer again on Marke Mill

- until this happens!!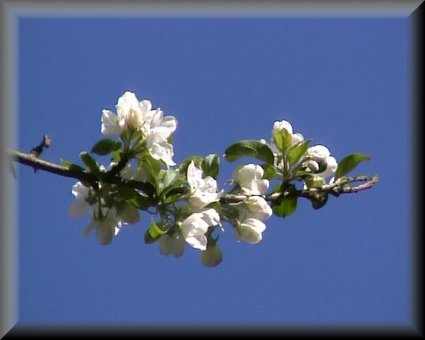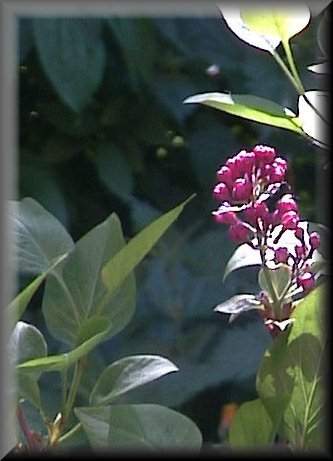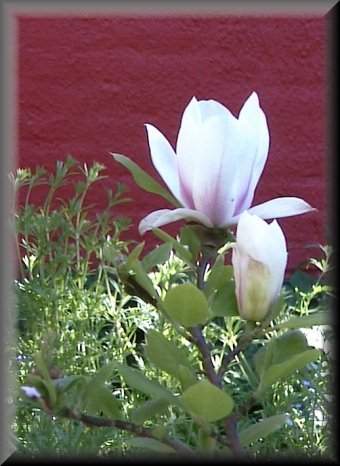 Then you know this summer will be here, at least for a short and intensive while.......!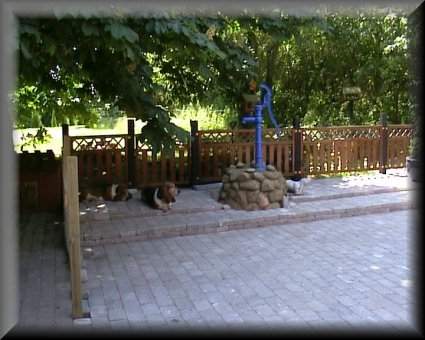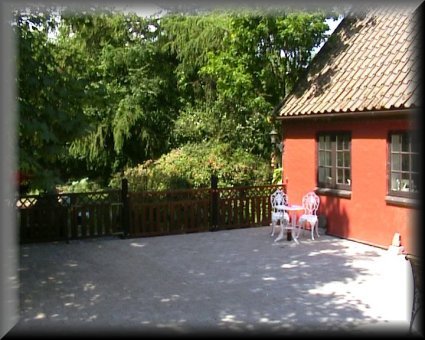 Most of the spring 2002 and part of the summer, we worked hard on the new yard of Marke Mill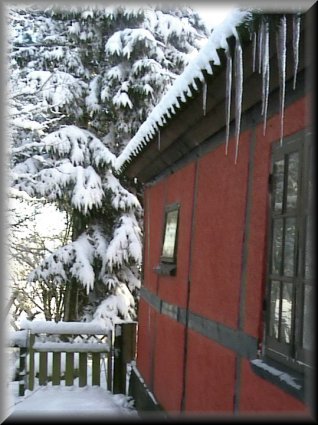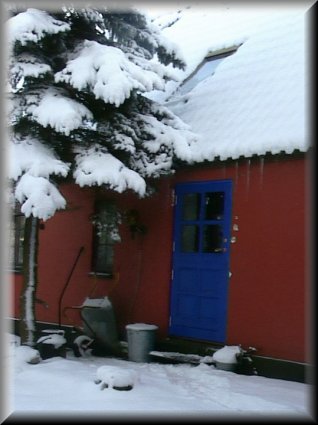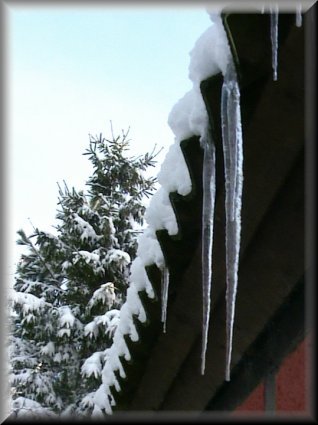 Photos taken January 2004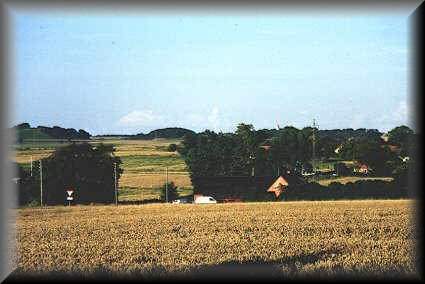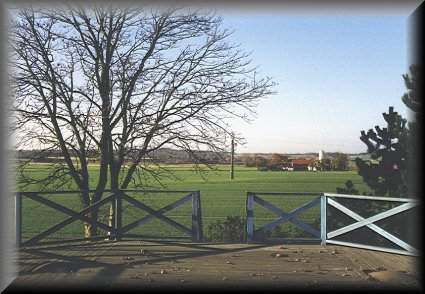 Summer at Marke Mill is beautiful - and even fall can be lovely.....! View from the top of the remains of the old Mill