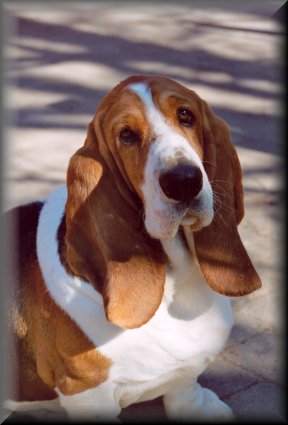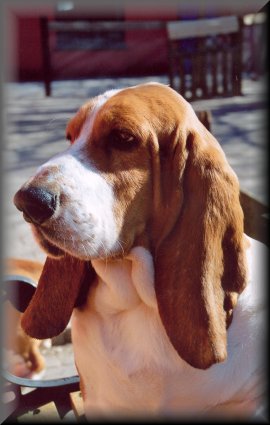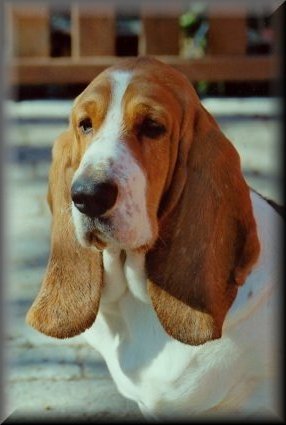 Triton is the result of a romance between our Gayla and an Aussie from "down under" called Sydney.
Fortunately he live in Norway, so Gayla did not have to go all the way to Australia to be mated!
When "Triton" was a puppy, he was sold to Finland, but due to unforeseen circumstances he suddenly needed a new home
- and we were lucky to get the chance to buy him back after only few months abroad. Back home in our kennel again, it was
like he had never been away!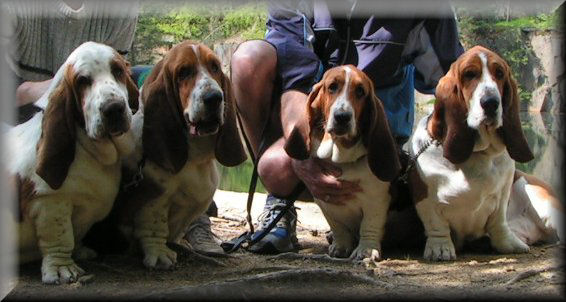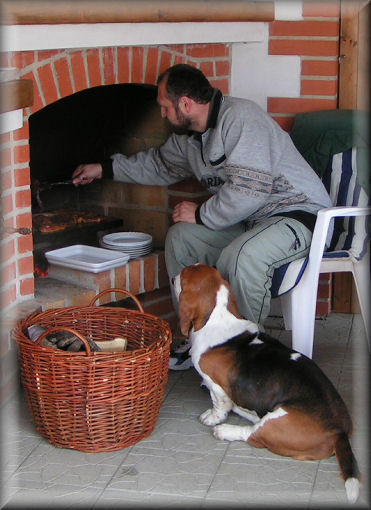 Here you see Triton sitting to the right, with our Czech friends Velvet & Victoria and our Maruska.
Triton the master cook instructing Fanda how to grill the steaks proberly!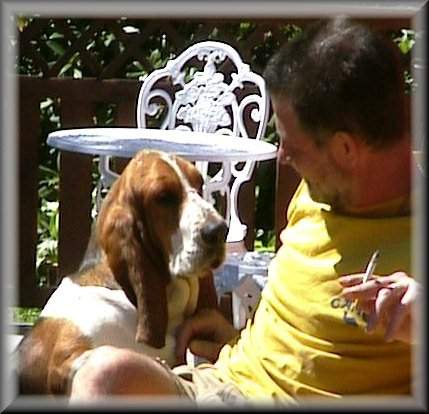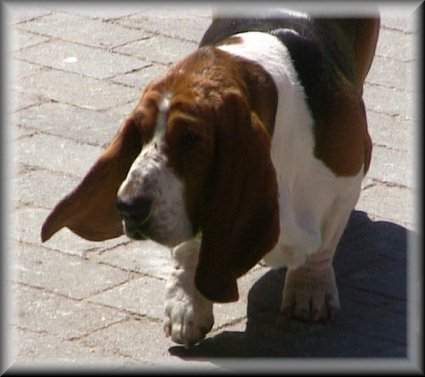 Triton is always happy and a very busy boy. He enjoys to "talk" to you, the way you see him with René, and he enjoys to play with
the other youngsters! He is a very self-confident, and it wouldn't surprise us, if he some day became the Alfa male of our kennel.
However as long as Joppe consider himself to be the boss, Triton has now matured so much that he knows and accept this fact!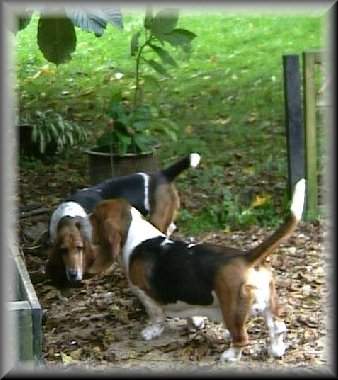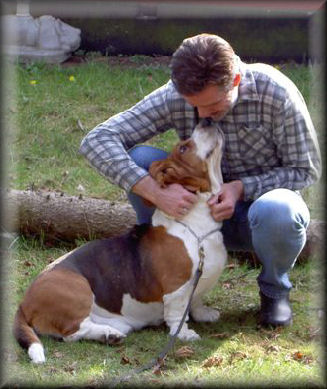 Triton with his mother Gayla in the garden, and kissing with Dad.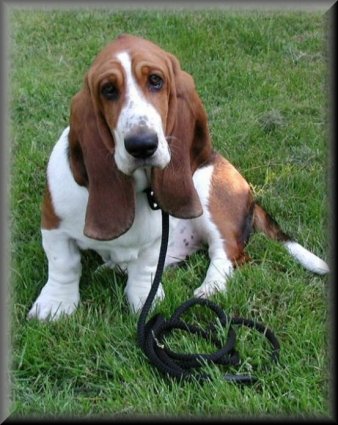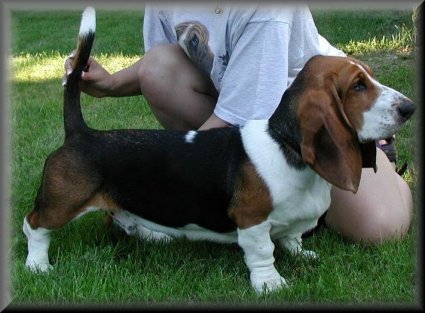 Photos taken of Triton when he lived in Finland - 7 months old.




Triton as a puppy!