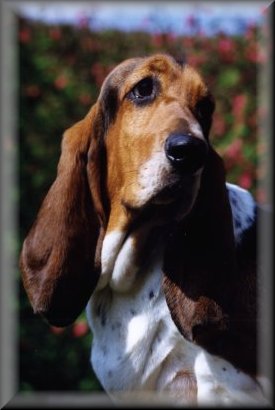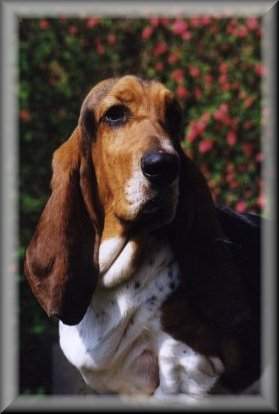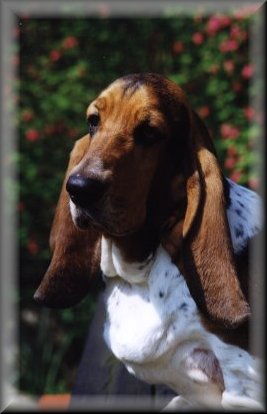 "Gayla" was our pride and joy, besides being a sweet and adorable Basset, she was a real "happy go lucky" girl. She is the alfa bitch of
our Basset pack, but like her grand mother Keshia, you hardly notice she is the boss of all. She always tries to keep all together,
almost like a mother hen. Her family of people and Bassets were the most important in her life, and we all loved her like she loved us.
Further more she was well know for her "ear in the mouth act", a wonderful quickstep dancer and was feared for her chopper-tail!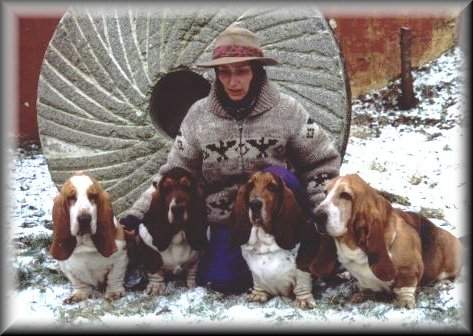 On this photo to the left you see her with Joppe, her son Tomster, and Misha who is the father of both Joppe & Tomster.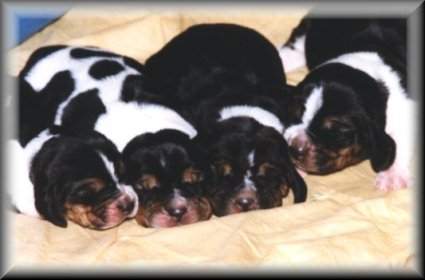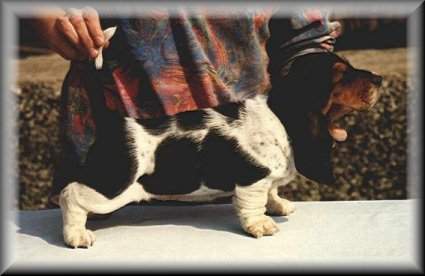 Here you see Gayla as a puppy, in the middle to the left among her littermates - and taking the first show-training.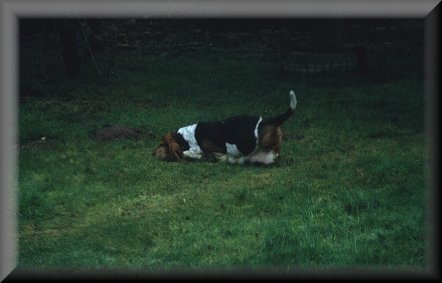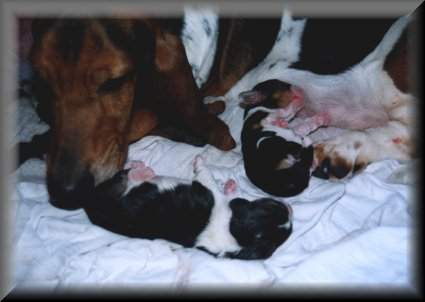 Most of all Gayla was a great mother! 3 litters x 8 puppies and she has giving birth and talking good and loving care of all with out
any problems at all. Here you see her with huge belly right before whelping and with two of her new-born puppies.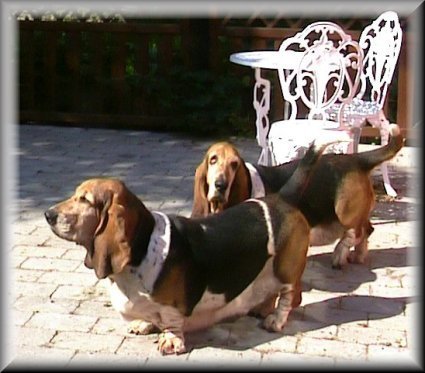 Gayla with her sister Lizka.
Two old girls enjoying the summer at Marke Mill.
We lost Gayla all to early - she was the sun in our hearts and we will miss her forever!