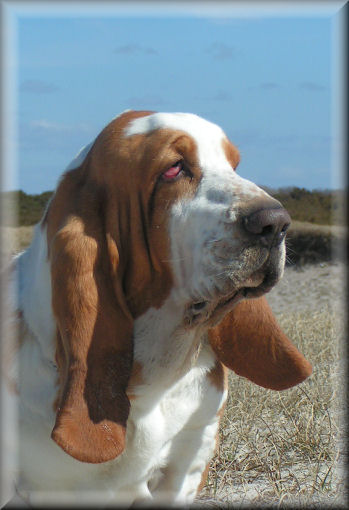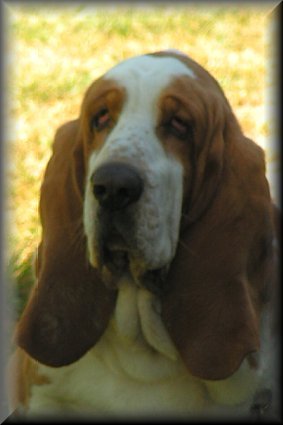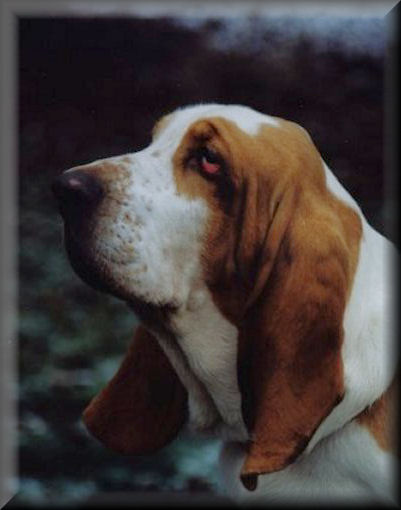 "Joppe" is our only bi-colour Basset, and he actually choose us, before we choose him. When visiting the litter of Misha, Joppe followed
us around closely every time - even followed us to the car to say goodbye! We fell in love! Around the age of 2 years old he became
the Alfa male of our kennel.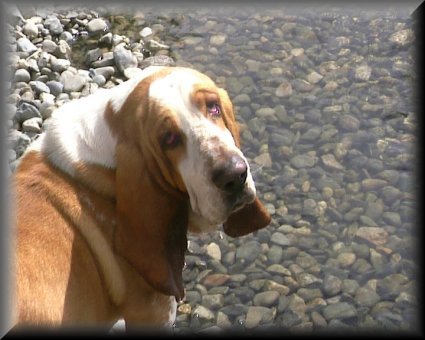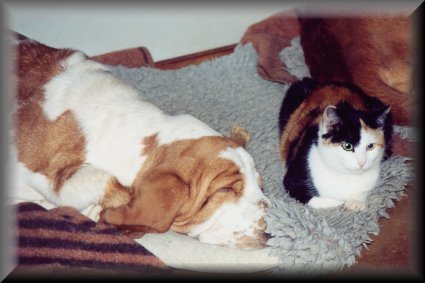 Joppe loves anybody who wants to pet him, and don't believe he is to big to sit on your lab for hours! He adores children and cats
- and all the bitches at Kennel Benoit. He accept and care a lot for the males here too, but they should never mess with him, as
he has a bite like Mike Tyson - when he finally gets angry at them! The cat is Neffi.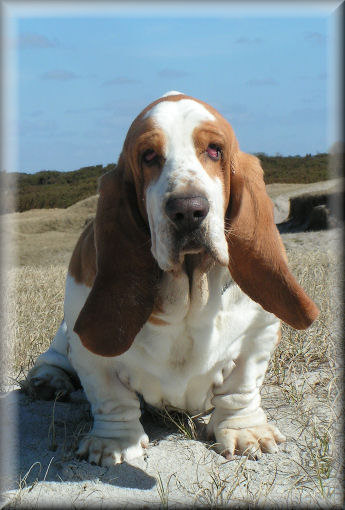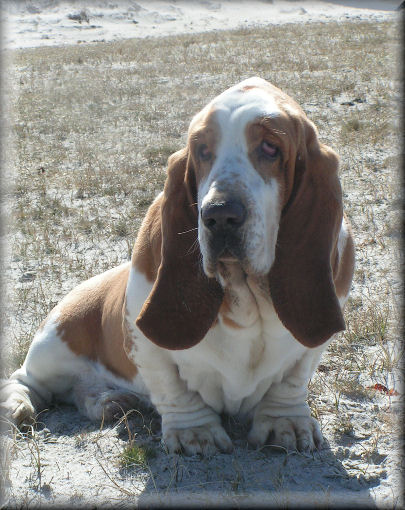 As you can see on the photos, Joppe he can sit on his but in more than one way, and both comes natural to him!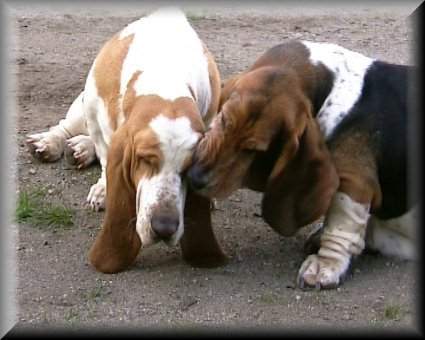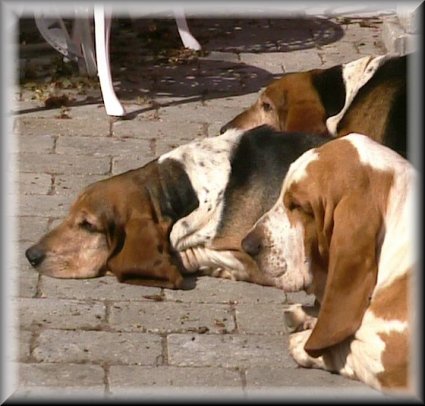 The Alfa male and bitch of our kennel, Joppe and Gayla, and the two together with Lizka, taking a nap in the sun.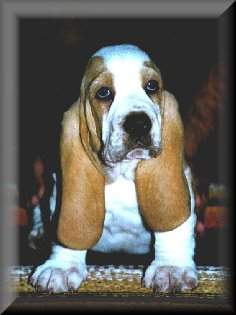 Joppe as a 6 weeks old puppy - and as a young boy in front of Frederiksborg Castle!