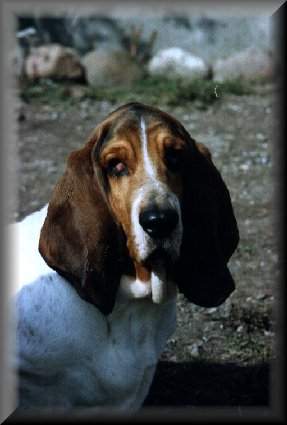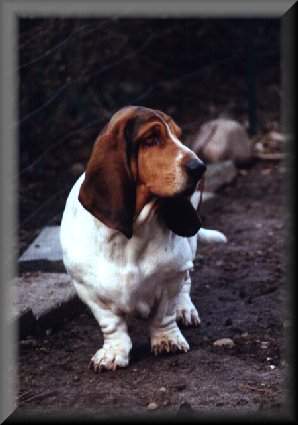 "Shannon" our first Basset Hound. Oh how we love that boy, he became a perfect replacement for Anne-Thereses long time grief over
Benoit, for René he became the one who proved to him that Basset Honds are a wonderful breed - and to all the Basset that followed
him Shannon became a wonderful loving friend. Shannon was truely a friend to all he meet!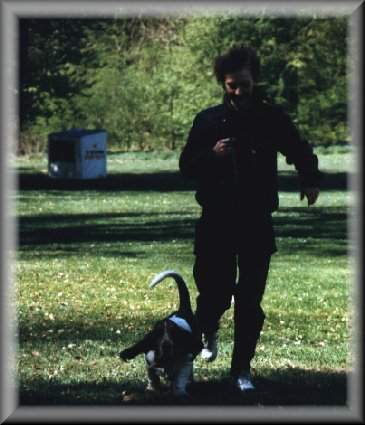 Shannon doing what he enjoyed so much - obedience with Mum! A happy and joyful worker, who many
times proved that this breed can work and actualy loves to work with their owner.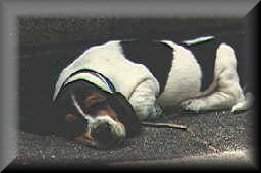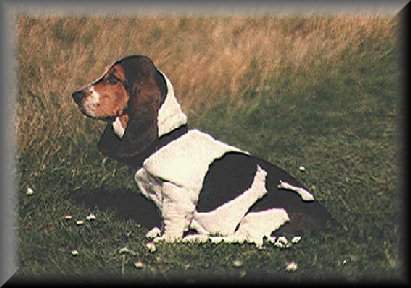 Sleeping Shannon as a puppy - and as a very awake young boy!